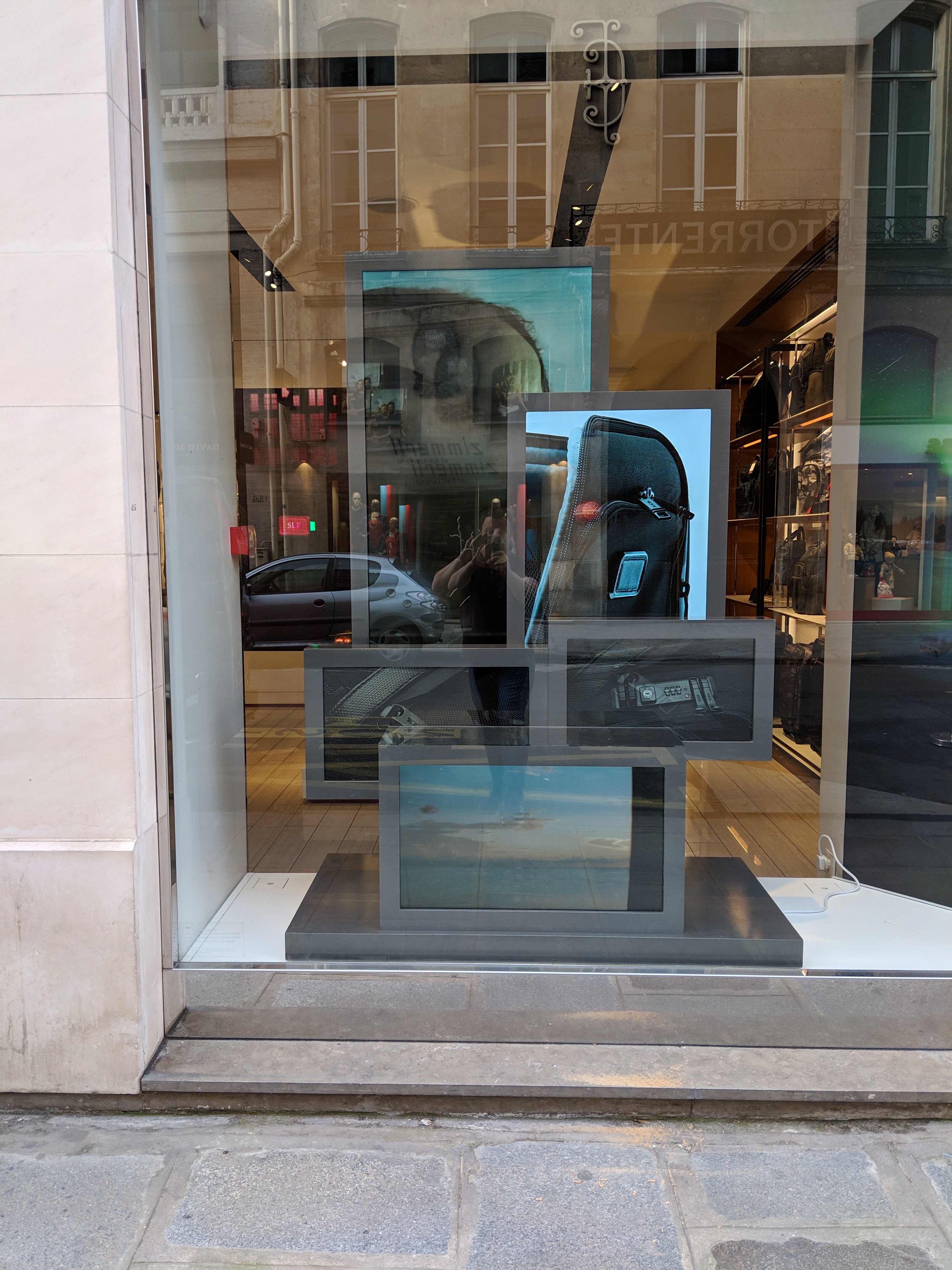 Visimi were instructed by Tumi to create a unique high bright window display. This needed to be eye catching and give potential customers the reason to go in and purchase products.
Our design team got to work and created a unique 5 staggered screen system which was made up of 5 different screen sizes both landscape and portrait. These were also designed to create a shelf system within the shop window to display products.
Our team built the casings out of high grade MDF and gave them a high gloss dark silver classy looking finish. The screen sizes used were 24", 27", 32", 43" and 55". They were also high brightness to work within direct sunlight.
The screens came with our free digital signage software which can be set up and controlled remotely from any location.
Get in touch with one of our designers and create a bespoke digital signage solution for you..........01509 231698.