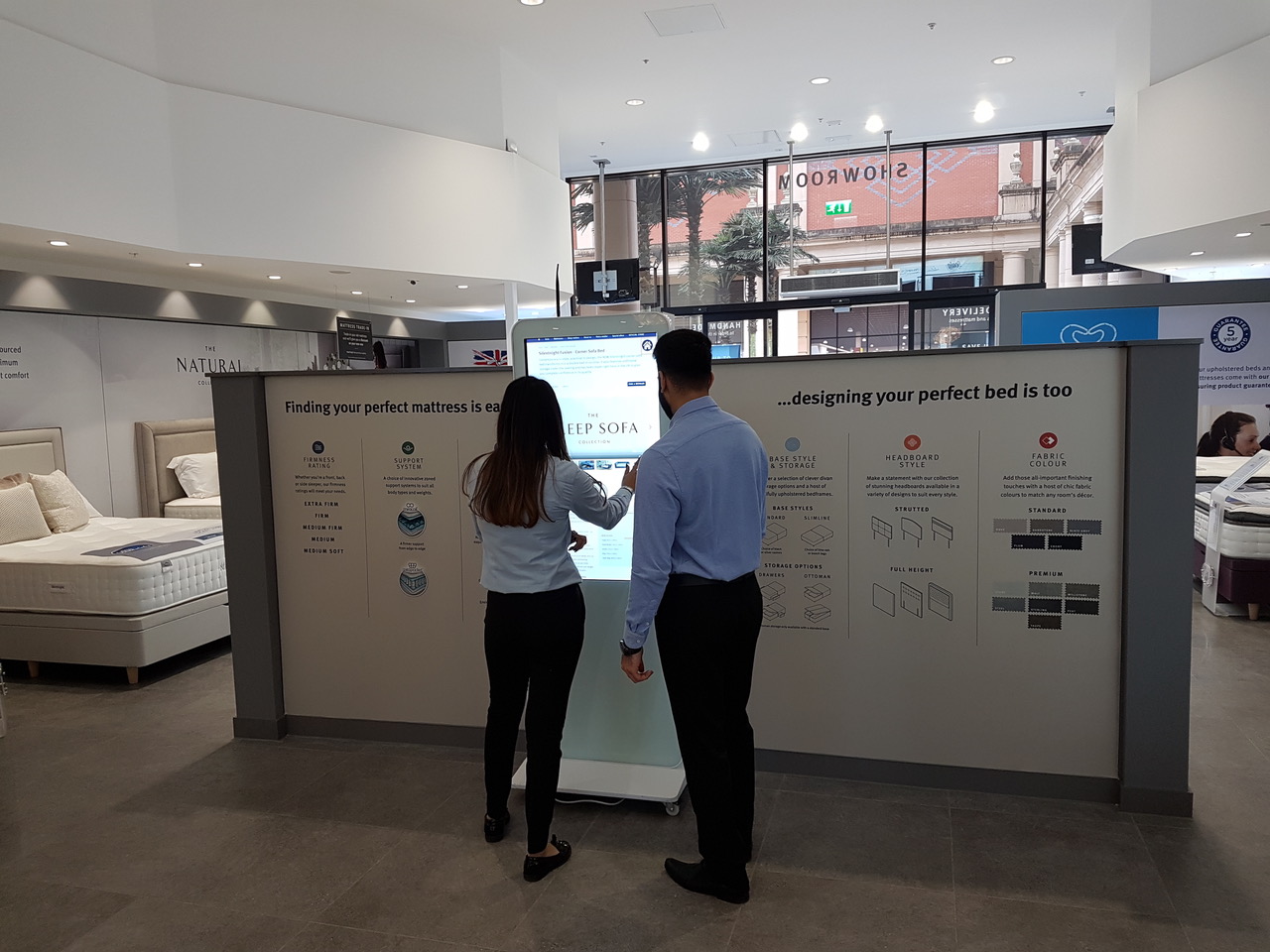 Visimi were appraoched by Silentnight Group to make their new retail show rooms have the "WOW factor." They wanted something clean and simple to fit in with the rest of their showroom. They wanted to be able to allow customers to interactive and order from the screens so they could give a wider varity of beds.
We supplied a 43" Freestanding display in white with a 10 point touch screen. We knew it was imporatnt for Health and Saftey so we also cusom made fixing brackets to allow the unit to be securly fixed to the wall.
The screens were also locked down on the software so that customers could not navigate away from the content on the screen. Recently Silentnight have rolled this system out across their retail network.