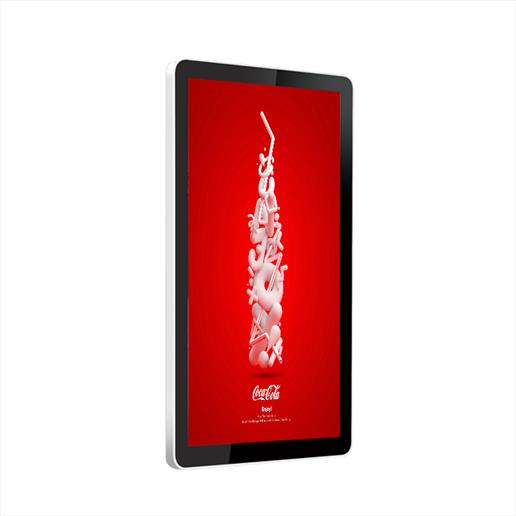 22" - 84" High Brightness Window Display
Description
The High Brightness Window Display is sleek, slim and stylish. It has a high bright anti glare display which can be seen in any sunny condition.
Each display comes with an inbuilt media player either Plug and Play, Android or Windows depending on your preference. The displays have inbuilt high powered speakers. The displays used are designed for 24/7 use and are the latest 1080p LED high end panels.
Available in a wide range of sizes 22",26",32",42",47",55",65",75" and 84"
Features
Built for 24/7 commercial use using the latest LED panels
1080p High Definition screens with a wide viewing angle to give a clear crisp picture
Optional media player of either Android or Windows operating system using an i3 Processor (Can be upgraded to i5 or i7)
Built within the system is our free Digital Signage software with no extra licences fees
Optional Plug and Play using the USB sockets for easy fast uploads
High quality speakers
High gloss glass finish
Colour options available
Locking system to the back panel for security
Cooling fans to make sure the PC is running at its optimal
Multiple inputs included and you can request extra if needed
Temperature controlled